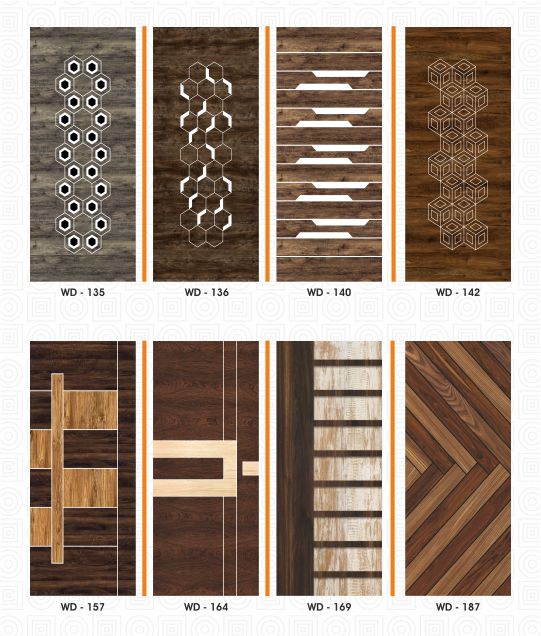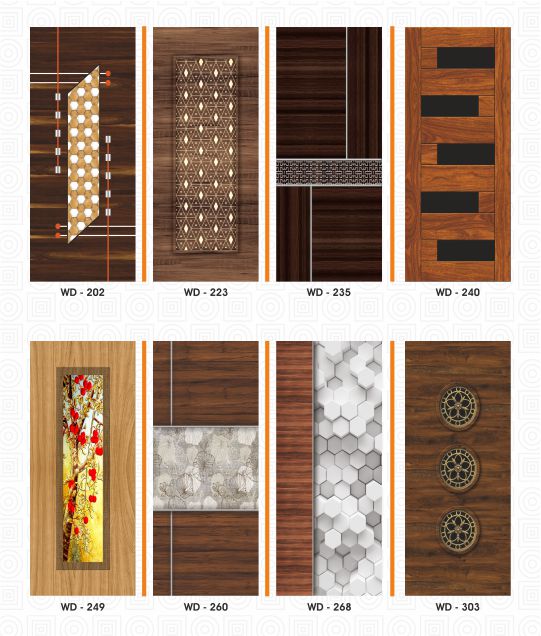 Indefinable finishing of our range of membrane doors sets standard for markets to follow. We offer a choice of membrane doors ranging from single & elegant to intricate and stylish patterns. The doors are manufactured at our well integrated facility assuring quality assessment at every stage of development and deliverance of flawless products.
We offer membrane doors, using imported scratch resistant PVC foil, ranging from single and elegant to intricate and stylish patterns and these are available in extensive colors and texture prints.
These doors are made of solid particle boards and wooden filter with side frame made of premium quality timber species that is company seasoned and chemically treated. The PVC membrane is pressed on the door with the help of special water-proof glue by using Vacuum Membrane press in temperature 175 degrees Celsius in 3 minutes continue hitting one side of the door is designed through CNC router machine. On demand we also provide both sides designs. No painting and polishing is required, as these are zero maintenance doors.